Tourism - Travel around India
about
Tourism is a Board Game for Kids. It is 2-Level Business Game. Players move around Tourist Places throughout the game and buy properties and activities. To move faster they take Toll Roads.
concept
Buy properties and activities. Visit different places and upgrade to House/Hotels on your properties. Earn maximum and Win.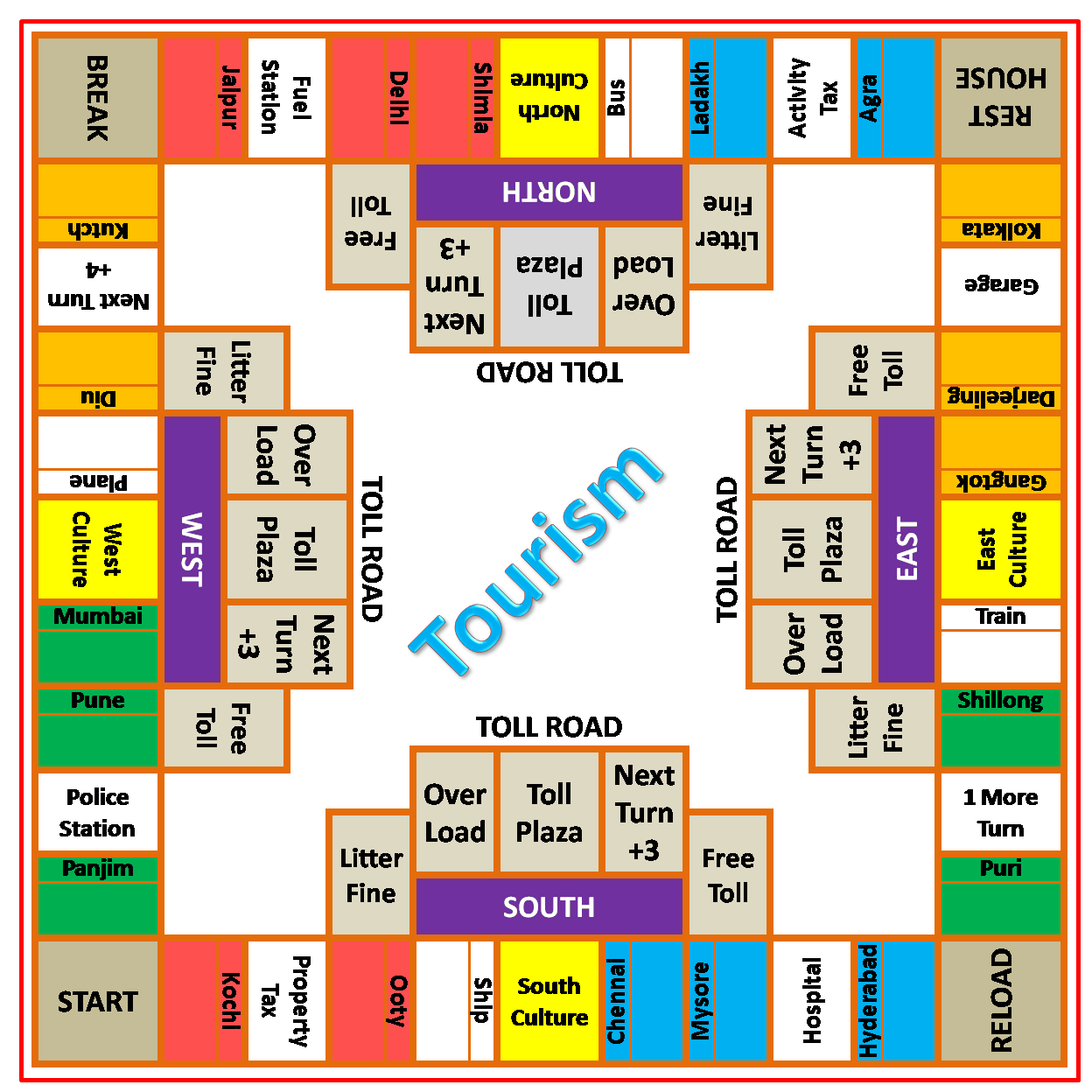 requirements/preparation
Tourism Board
Property Cards
Activity Cards
Culture Cards
Currency Cards
2 Dice
4 Turn Piece
House/Hotels
Unique about Tourism
It's a 2 Level Business Board Game. Various formats of Tourism makes it unique and interesting. Check them out here.
who can play
Anyone above the age of 8 can play Tourism who can identify Names, Add Numbers for Tourism classic and for other formats depending on the knowledge.
Get your tickets custom designed, colored with theme, name, photos and background
for your Kitty Party, Club, Marriage, Birthday Party
Customise Tickets

call now
8930990-888
Check Custom design Tickets
design Tickets